and here's some of the band!!! aren't they smashin'?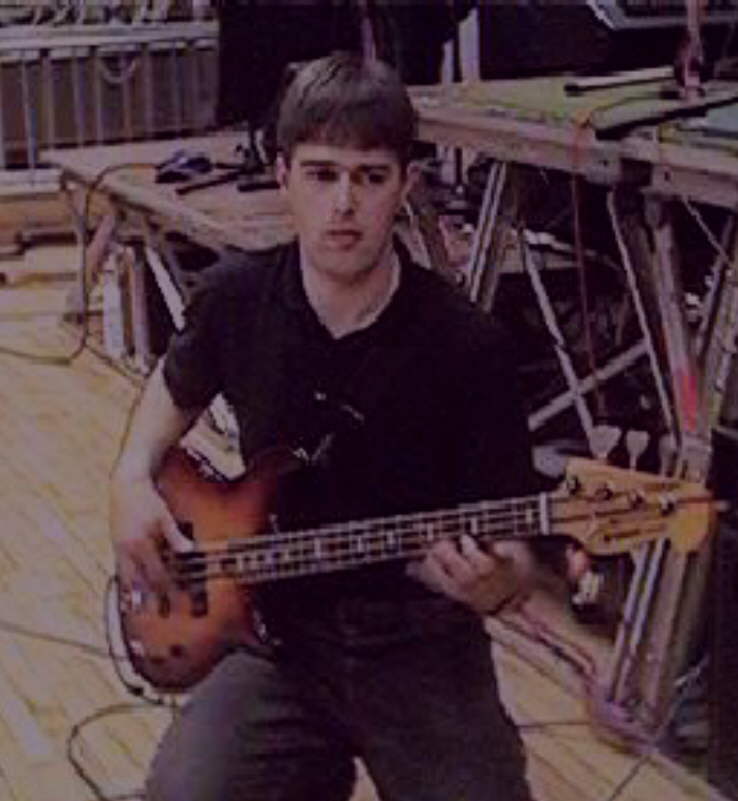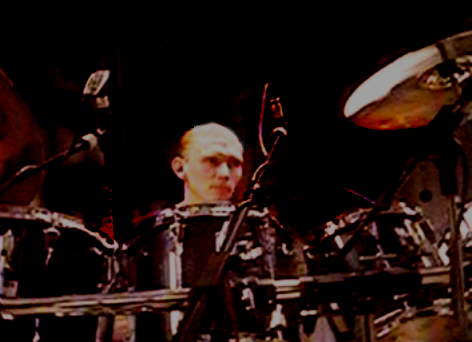 Left to Right: Les Crawford has been playing bass and singing with Barry's band since 1996, as well as having been the worship leader in "Big Big House", Belfast; he was bassist with December Blue and other notable bands. He and his wife Nicky and their little boy live in Newtonards Co. Down, and are both very active in the Link Romania aid organisation. and after all that if he has a little spare time he plays the odd gig with Brian Houston. ("and just how odd would that be?" you might ask)...Raymie Matchett is the mighty man on drums, and his background in music includes heavy metal band Noah's Ark, The Whitewell Met., crashing motorcycles, and Big Big House, and that's all just in the first year. He's a wellspring of real Christian faith, energy and good humour, as well as a cracker drummer and husband and father to Michelle and their daughter.
Those Fab Singers..(left to right) ... Laura-Anne Collins has been vocalising wih Barry since 1996, along with her own songwriting and studies, and playing keys (+grade 8) and singing in worship and experimental bands. One of her compositions has been released on the "Breathe" album recently produced by Peter Wilson and Brian Houston. In this band she carries much of the duet vocals and played accordian on some of the live tracks of the cd "To You". Melanie Johnston is often a featured vocalist with the Glengormly Youth Choir and has joined the band when her otherwise busy schedule permits. Janet Rainey has sung very well in the studio for many artists including Barry and has now come to the live gig lineup as well. She completed work on her own second album in summer '99, produced by Barry...Liz Taylor (yeah that's her name) came along to the band in 1998 through being teamed up in a worship band with Barry. Watch this spot. Her expressive and powerful voice also comes through on Robin Mark's latest live Integrity/Hosanna CD, "Revival in Belfast" ...as well as adding strength and texture to Barry's music in the studio and live. She and husband Jonny have a coupla 'wee-uns'.
Not shown in a photo presently is Mark McConkey, ( come on, Mark, don't be afraid...) --rythm guitarist and backing vocalist; he has been onstage in the band for 2 years, and has made his recording debut on "To You". Mark has led his own worship band and written a number of songs as well. Others in the live and studio recordings includes: all those singers: Janet Hughes, Marie Lacey, Ellen Wier, Kathy Willis, Kathryn Scott (courtesy vineyard UK records), Lisa Taggart, Richard Bleakley, and Johnny Parks - ...... players:..Nicky McWilliams-drums!!....Keith Browne - bass.... Gary Mills-percusssion studio (i actually convinced the man to play the cardboard boxes) and "Mad" Paul McMordie - percussion live.......... Mildred Rainey - additional accordian.... livesound was well mixed by Colin Boyd, and appreciated assistance by Roy Rainey and Production House (thanks John and Niall), Upstream Studios, and all at the Christian Fellowship Church, Belfast.... man this is a lot of people!!!!