Welcome to one of the pages about Barry Bynum, rock and blues guitarist/songwriter, Christian worship leader, recently relocated to USA after 6 years in Ireland...what follows is an article from a Texas newspaper describing some of what has happened up to now
(courtesy New Braunfels Herald)-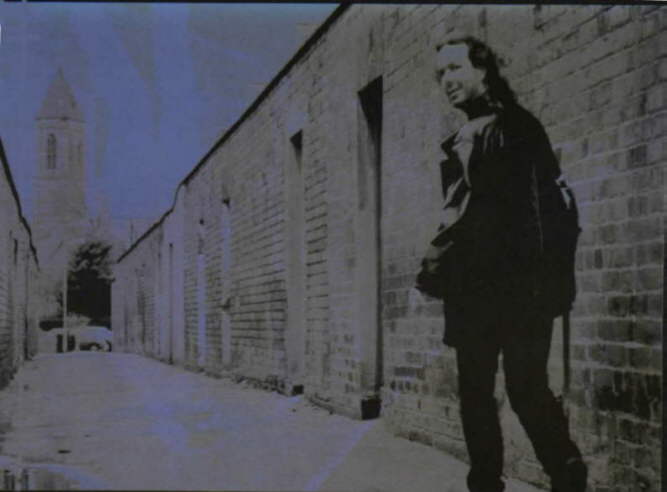 When a Texan who is a well known and traveled Christian rock and blues guitarist/songwriter goes to Ireland to live and tour for six years, then returns to his home state, one of the questions that arises is: "Just what is it that you did over there anyway?".

is the man, and the guitar is his instrument, and when he begins to explain his travels and background, one could have a hard time keeping up. Suffice it to say that he's been a lot, done a lot, and seen a lot. of things. Most of them have had to do with music, or the Gospel, or both.

Whether in an intimate setting, playing a solo acoustic set, or using an elaborate backup band and singers, Bynum has been known in Ireland, England, Europe, and America for the fun and friendly nature of his concerts, and for amazing guitar skills, plus songwriting that delves into the spiritual sides of life with the ease and grace of a seasoned pro.

And is it any wonder? " I could play the 'uke! ' before I could stay up well on a bike," Barry recalls fondly his early days of learning to play. " The classic garage band, crowds staying away by the thousands. A lot of experiments in a musical lab, with some explosions!"


The space between then and now holds a long list of tours, recordings, working with a few legends (and some infamous), ups and downs, stops and restarts, musical exploration, soul searching, having a family.
Then there's this curious little thing about Northern Ireland.

At age 16, the young guitarist helped to form the ground-breaking band Liberation Suite with some buddies in San Marcos ("Lib" went on to be popular in the British Isles and Europe) , after what he calls "new life and true freedom" came to him "because of Jesus Christ". But it was in Ireland on the first tour that Barry and the others in the band began a long relationship with the people on that little piece of green to the left of the Queen.

" "When people would hear we went to Belfast to live, their concept was like.... Northern Ireland is barbedwire, guns, bombs.... the classic picture of a terrorist-controlled state. There's some of that, and we were exposed to a little of it, but it's not what you think. Most people want peace, and from what I saw, the true Christians are in the forefront of fostering the move away from division and bigotry. God has been so gracious...true reconciliation is alive and well, and alongside it is true spiritual revival, especially among the younger ones." ----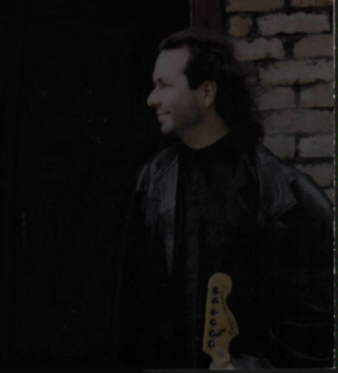 After years of recording, touring and being based in Texas, London, and L.A.,, 'Lib' Suite scaled down its operation, and Barry went on to a solo career, actually moving his base to Belfast along with his wife, Kristi. While in Ireland, they were blessed with a son called Jack (Irish name?). Barry released two albums of his own in Europe as well as holding to a fairly heavy schedule of concerts, and regularly leading a rock music worship service at an urban church. The latest album, "To You", includes live recordings of Bynum in that setting, along with studio tracks. Released Dec. '98, it continues to receive airplay and sales in Europe. The previous 1995 recording, "Stickin' Your Neck Out", received significant airplay in Western Europe. Both albums were recorded using musicians from Ireland.---- (theband)
buy CD's U.K.: http://www.geocities.com/SunsetStrip/Venue/1006/114bynum.html
( buy CD's, USA: barrybynum@hotmail.com).......(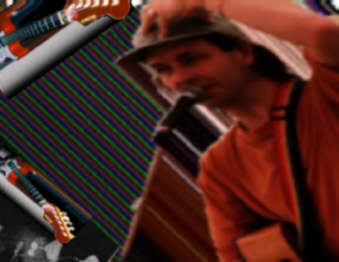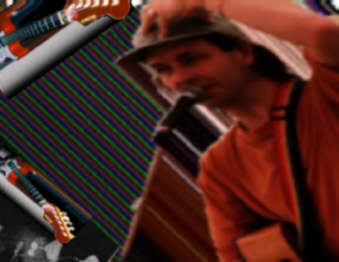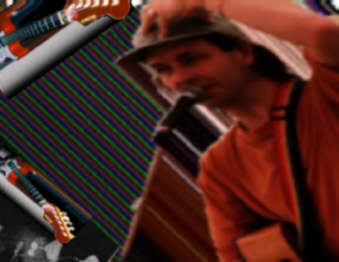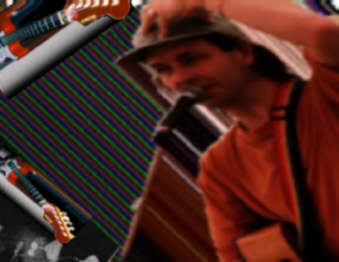 "
"You know, in a lot of ways, the Irish are no different from anyone else, and everybody needs the touch from the Lord. The natural spiritual sensitivity they have seems to open up when the Holy Spirit moves. As for me, I have been blessed to be able to communicate about Him in a language I enjoy speaking, the music, and the response here has overall been real good."
(some scripture i love)

"The Irish have a slightly different take on R & B and Soul, which influence my music a lot, and I've enjoyed seeing what some of them do with a Texan idea. I cut my songwriting teeth on the first British Invasion, and got interested in Texas and Chicago Blues along the way, so somewhere in all that mix-up is the styles we have enjoyed. Really music is music. There is a real affinity in Ireland for Americans, especially ones from Texas, so that adds up to a great opportunity for me. People have been wonderful, I'm so grateful, I love them as an audience.... I think I must be friends with half the country." (Irish Interview)

So what about now? Being back in Texas is an adjustment, to be sure, but apparently the veteran guitar man is eating it up.
"In terms of playing and travel, we're sort of taking that slowly, a step at a time. There are a few tours planned, to Alaska twice, and back to Ireland for a short stay in summer '99...Having our little boy near his grandparents has been great. It seems I may be led by the Lord to be a worship leader for a Texas church or organisation. We are taking a little space and waiting to see what God has planned. serif">" Update 2003-04 -- for the last 4 years a full schedule of being a contemporary worship leader on staff in Texas and touring performer has continued, with 3 tours back to Ireland, the most recent to play guitar with his friend Robin Mark on the upcoming "REVIVAL IN BELFAST 2" which should be released in USA July 2004. Also Barry has, along with other songrwriting and musician friends, formed a group called 'WeaR That ShoE' which is recording debut album now, hoping to finish production by autumn 2004. " (see for UPDATE: WorshipLeader.html
also see: https://barrybynum.tripod.com/HillCountryFaith.html